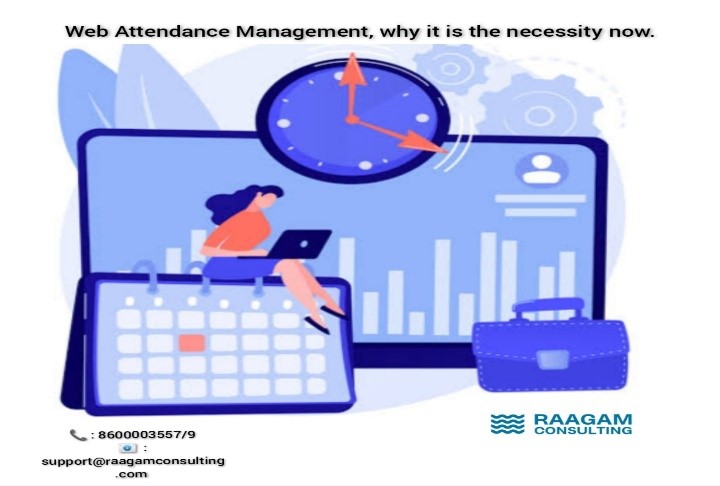 The world has moved ahead. The field of security and advanced technology has become highly in trend and all your needs can be met individually. And if we talk about attendance then it is not a primitive concept anymore wherein people punch in when they arrive at work and punch out when they leave.
The need for time and attendance tracking came into existence during and after the industrial revolution. Hordes of skilled and unskilled people migrated from villages and towns to bigger cities, seeking better-paying jobs and secure employments to cope up in the competitive world.
Most organizations have already started riding the automated payroll system wave. According to a survey conducted by the American Payroll Association, 75% of the organizations surveyed said they collected time and attendance using an automated system or were in the process of switching to an automated system which is a great example of revolution in the field of IT(Information Technology).
Yet, even as we're witnessing a technological revolution, small business owners often neglect a critical aspect of their model which is employee monitoring system and lack in various aspects of their business.
Understanding how Web Attendance System helps –
1. Real Time tracking :
Cloud-based attendance management enables real-time tracking and provides automated inputs for payroll processing. This helps in managing alternative payment schedules and makes all information available in real time.
2.Accuracy :
It ensure accurate time records and minimize the inevitable and costly errors with manual data entry. This accurate data thereby helps to provide accurate performance and payroll data.
3. Economically :
It saves money by putting an end to inaccurate time reporting, buddy punching, absenteeism, tardiness, time abuse, and overpayment. So, here it is saving much in your pocket.
4. Productivity :
Free up precious administration time with an automated system that does it all for you, from keeping track of employee hours to automatically importing information into your payroll systems. The same resource can be utilised for other functioning to increase productivity of the company.
5. Insights :
Any customized report can be generated with the centralized data which improves visibility and transparency within the organization. Managers can also make use of the graphical views of the report to get a quick and easy understanding of attendance data. With a centralized, accurate attendance data hub, employers can strategically analyze and improve policies on leave, hours, workplace culture, performance, pay, etc.
6. Flexibility :
An attendance management system allows organizations to track employee time using a variety of clocking options, such as smartphones, internet networks, swiping technologies, biometric terminals or desktop readers easily even if they are working remotely around the globe.
7. Integration :
There are systems available which can be integrated with any third-party attendance hardware (swipe, biometric), and which can capture GPS-based attendance with mobile applications. You can choose Attendance Management System as per your need and nature of work.
8. Security :
Most attendance management systems are built around highly secure systems and architecture. Specifically, biometric systems are highly reliable and secure and can help prevent time theft, buddy punching and reduce administrative costs stemming from forgotten PINs and lost ID cards. These systems are of utility to organizations where security is a primary concern.
9. Compliance :
Inaccurate records can cost your organization a lot of money in overtime payment, and can also violate labor laws, resulting in expensive legal defence and fines. An attendance management system that integrates with your payroll simplifies this process while making it seamless.
10. Automated, Hassle free workflow :
With just a few clicks, an automated attendance management system can help manage schedules, allocate work, and easily keep track of shift swaps. It can also help you to forecast workloads, resources, and budgets.
Reach us by :
Call on: +91-8600003557.
Mail: support@raagamconsulting.com
#wellbeing # #happiness #money #help #counsellor #counseling #counselingpsychology #counselingservices #bestcounselingservices