CCTV Solutions :
While you are busy in life or business, here's someone to watch out for you..-
We, Raagam consulting provides security system that are custom designed to prevent any unauthorized access and monitor critical entry points. CCTV surveillance cameras provide enhanced security with utmost clarity and with ease of access; anyone can handle the CCTV surveillance cameras with comfort if they have access to them. You can connect the CCTV surveillance system to your mobile phone; you can easily access the live streaming of the recordings. At offices, the crucial situations like fire, burglary, and other security breaches can be easily recorded and can be used for future investigation purposes. Security systems have been the most important factor for the protection of property, offices, etc.
We, Raagam Consulting offers stringent surveillance technology in all shapes and sizes, depending on client requirements with high resolution and cost effectiveness. We are also provides services for Private and Corporate Investigation in Pune.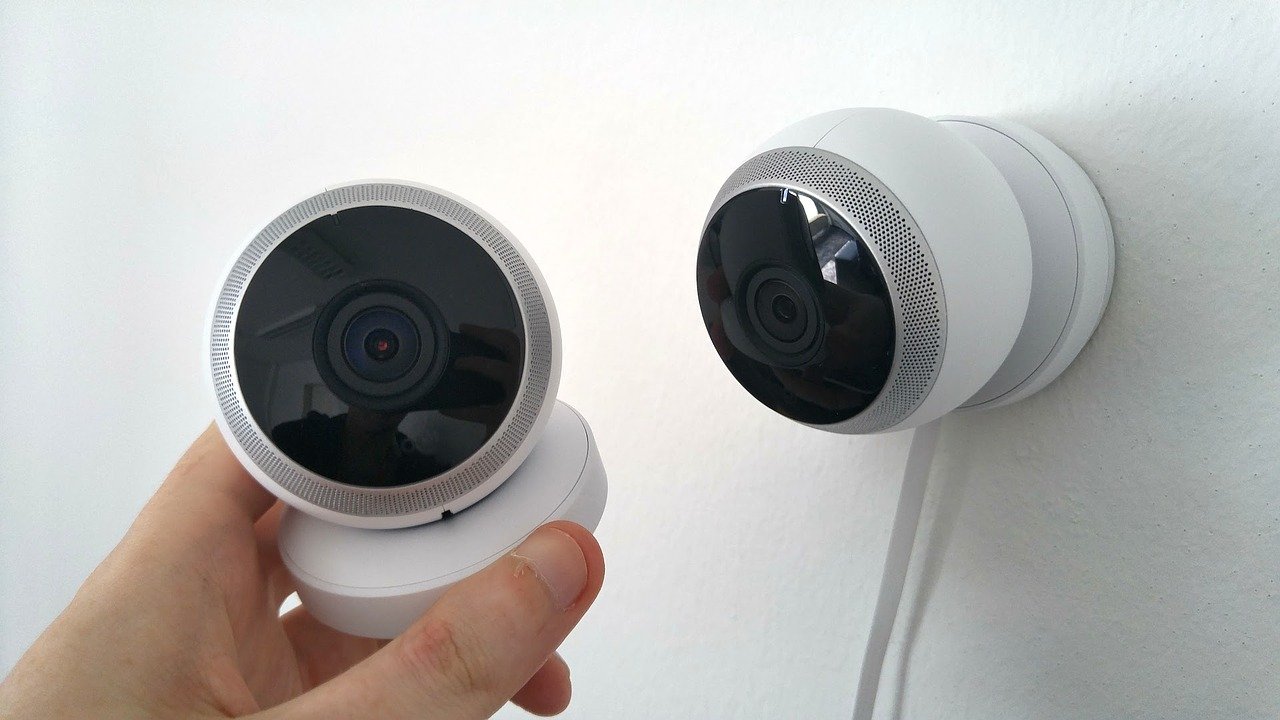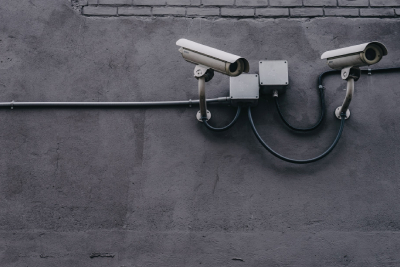 To obtain more comprehensive information related to our security Services you may inquire with us on
Call on: +91-8600003557.
Mail: support@raagamconsulting.com
Biometric Solutions :
Biometric technologies are fast becoming the foundation of an extensive array of highly secure identification and personal verification solutions. As the level of security breaches and transaction fraud increases, the need for highly secure identification and personal verification technologies is gaining increasing popularity across the world.
Biometrics is an automated method of recognizing or verifying a person based on a physical or behavioural characteristic. The features that are measured using biometrics include face fingerprints, palm, earlobe, handwriting, iris, retina, vein, and voice. Because everyone has a unique biometric print, security and verification solutions based on biometrics offer a better and more accurate means of ensuring application integrity, than passwords or access cards.
Biometric Systems
A biometric system can operate in two :

1.verfication:-
This system does a one-to-one comparison of a captured biometric with a stored template to verify the individual identity. Can be done in conjunction with a smart card, username, or ID number
2.Identfication:-
This system does a one-to-many comparison of the captured biometric against a biometric database in attempt to identify an unknown individual. The identification only succeeds in identifying the individual if the comparison of the biometric sample to a template in the database falls within a defined threshold.
Any biometric device, consist of:

A reader or scanning device

Software that converts the scanned information into digital form and compares match points

A database that stores the biometric data for comparison in an encrypted form; to prevent identity theft
The first time an individual uses a biometric system is called an enrolment. During the enrolment, biometric information captured from the individual is stored into the database. In subsequent uses, biometric information is detected and compared with the information stored at the time of enrolment. It is crucial that storage and retrieval of such systems themselves be secure if the biometric system is to be robust.
Raagam consulting provides these facilities under Biometric solutions:
• Biometrics Fingerprint Scanner:
Fingerprint Scanner refers to the automated method of verifying a match between two human fingerprints. Biometric solutions specializing in unrivalled internal and external fingerprint readers.
• Biometric Attendance System:
Biometric time and attendance technology bring efficiency to the workplace by keeping better tabs on the employees in each workforce.
• Retina Scanner: A retinal scan is a biometric
technique that uses the unique patterns on a person's retina blood vessels. It is not to be confused with another ocular-based technology.
To obtain more comprehensive information related to our security Services you may inquire with us on
Call on: +91-8600003557.
Mail: support@raagamconsulting.com
Web Attendence System :
Web Attendance System is based on web server, which can be implemented on any computer.
Web based attendance management system has replaced the previous paper-based premises of attendance management system. It is very useful for security as it helps to keep track of various customer sites sitting at own comfort of desk. It makes sure that employee was present at the given time frame of attendance and automates the attendance system which enables quick access to the information of individuals routine .
As a great tool for security services, it is effective for the agencies, organizations and schools to keep tab on attendance and other movement.
There are various advantages of attendance software tool like :

1. ACCURACY :
It ensure accurate time records and minimize the inevitable and costly errors with manual data entry which results in accurate performance
2. Security :
Most attendance management systems are built around highly secure systems and architecture. Specifically, biometric systems are highly reliable and secure and can help prevent time theft, buddy punching and reduce administrative costs stemming from forgotten PINs and lost ID cards. These systems are of utility to organizations where security is a primary concern.
3. ECONOMIC :
It saves money by putting an end to inaccurate time reporting, buddy punching, absenteeism, tardiness, time abuse, and overpayment.
4. PRODUCTIVITY/EFFICIENCY :
The time and effort saved combined with data accuracy helps in optimizing the use of resources which lead to increased productivity and improves profits.
5. MORE VISIBILITY :
Any customized report can be generated with the centralized data which improves visibility and transparency within the organization. With a centralized, accurate attendance data hub, employers can strategically analyse and improve policies on leave, hours, workplace culture, performance, pay, etc., thereby enabling them to mature in the way they operate.
6. HASSLE-FREE WORKFLOW :
With just a few clicks, an automated attendance management system can help manage schedules, allocate work, and easily keep track of shift swaps. It can also help you to forecast workloads, resources, and budgets.
7. FLEXIBILITY :
In today's global, well-connected environment, you have employees working from office, from home, or at remote locations. An attendance management system allows organizations to track employee time using a variety of clocking options, such as smartphones, internet networks, swiping technologies, biometric terminals, or desktop readers easily.
8. CONFIGURATION :
You can choose attendance management systems to suit your needs based on the nature of work and policies.
9. COMPLIANCE :
Inaccurate records can cost your organization a lot of money in overtime payment, and can also violate labour laws, resulting in expensive legal defence and fines, this tool simplifies the process while making it seamless.
To obtain more comprehensive information related to our security Services you may inquire with us on
Call on: +91-8600003557.
Mail: support@raagamconsulting.com
Web Attendence System :
BGV + HR Payroll system:
We at RAAGAM Consulting have introduced an end-to-end solutions and integration of BGV+HR Payroll for the very first time which not only saves your time and money but provide hassle free workflow.
A BGV + HR Payroll Software is beneficial for any kind of business enterprise. Human Resource department performs various activities from the very beginning of recruiting the employee, performing their background verification and payroll processing, maintaining salary details of every employee in the organization, keeping track of deductions, time and attendance, loans, allowances, and bonuses.
If your organization has more than 20 employees in number, a separate payroll department is highly recommended and must. As your business expands, the HR and FINANCE departments may not be able to coordinate as efficiently while also managing their own responsibilities. A payroll department takes care of all aspects of payroll, from finalizing tax deductions and gathering attendance information to calculating wages and managing records.
Let's start how BGV + HR PAYROLL system is boon for all 3 department:
Recruitment department : The recruitment team manages to do background check verification of new joiners by their own or sometimes hires a third party. It's the sensitive job where complete vigilance is highly important because the candidates hired are going to be part of the organization and will have much access of it. "Its better to be safe than sorry".BGV+Payroll system provides security and safety and simplifies the work process end-to-end.
HR department: HR department manages the recruitment , new joiners background verification, day-to-day attendance and working hours of employees in an organization. Only with this data can payroll be processed accurately.
HR professionals are also involved in deciding an employee's gross pay, cost to the company, remuneration, overtime pay, benefits, raises, leave encashment, incentives, and bonus pay. If employees have any concerns or doubts regarding their salary, they usually approach the HR department rather than the finance department. That's why BGV+HR payroll is considered an innate part of HR operations in the new technology smart world.
Finance department: The Finance in an organization has a hand in the technical aspect of payroll processing. They are responsible for calculating different tax deductions and subtracting them from the gross pay of each employee. The tax deductions may differ based on local and national labor laws and regulations. Once the net salary of an employee is finalized, the finance department processes payroll and distributes payslips to employees. The finance department is also responsible for maintaining payroll records and data to ensure compliance in their aspects of role.
BGV+Payroll plays an essential role in influencing an employee's relationship with their organization. Having a BGV+HR software application that is integrated with your payroll software can help everything run smoother. It automates security of the organization by conducting complete background check of new employees and then, attendance data collection, net pay calculation, salary distribution, tax filing, and more.
In simpler form, let's understand this way ,how it works –
Pre-onboarding(BGV) Onboarding salary processing :-
| BGV/Recruitment dept | HR department | Finance department | Payroll |
| --- | --- | --- | --- |
| Does complete background verification before joining for safeguarding company's security. | Provides attendance and time off records | Calculates tax deduction for every employee | Manages all payroll systems |
| | Decides benefits such as pay increments, bonuses, overtime pay, etc. | Finalizes net pay and processes payroll | Communicates with both Finance and HR |
| | Addresses employee concerns regarding payroll | Maintains payroll records for compliance | Recommended for larger organizations |
RAAGAM Consulting with BGV and Payroll system, bringing together our Recruitment, HR and payroll solutions to make entire employee cycle processing digitalised , simple, accurate, and stress-free.
We continuously strive to help you to provide a consistently high standard of service and understand the extensive enquiries related to the corporate sector. We discuss all the issues in complete confidential manner which is also included with non-disclosure agreement where necessary.
To obtain more comprehensive information related to our security Services you may inquire with us on
Call on: +91-8600003557.
Mail: support@raagamconsulting.com