Raagam Consulting Legal support domain is committed to render legal services and solutions. Reformatting the pattern of traditional legal services and creating a composite digital platform to deliver what clients truly deserve, "Correct Legal Advice" and "Effective Legal Solutions". Solving disputes in accordance with local laws. Providing all legal advice and services to clients and also representing them in the Courts of Law with valid evidences.

Working closely with clients to understand their needs and then applying a rigorous counseling process, standardized workflow, quality checks and performance metrics to increase quality and efficiency of their legal matters.
RAAGAM Consulting Legal support domain is based upon legal experts, top most advocate(s), support team members. Their diverse backgrounds and experiences strengthen its root for transparency and reliability eliminating traditional ways of legal practice and legal service, composite structure.
Types of Lawyers in our panel are Divorce Lawyer, Family Lawyers, Criminal Lawyers, Immigration Lawyers, Property Lawyers, Consumer Court Lawyers and Labour Lawyers
Our Practice Areas :
● Domestic Violence
● Divorce & Separation
● Child Custody
● Maintenance and alimony
● Adoption
● Family
● Muslim Law
● Anticipatory Bail
● Consumer Protection
● Landlord & Tenant
● Power of Attorney
● Will
● Writ
● Corporate
● Litigation
● Financial services matter
● Taxation matters
● MCOCA Matters
● Intellectual Property rights
● TADA Matters
● Information Technology
Some of the renowned cases for which our reputed law associates appeared are as under :
● ABU SALEM and MONICA BEDI
● BOMBAY BLAST CASES of the year 1993
● MULUND & BOMBAY CENTRAL BLAST
● RUSHAB PRECISION BEARINGS LTD.
● VORA AND VORA ASSOCIATES
● SHAPER CHEMICALS LTD.
● REPL ENGINEERING
● GHATKOPAR BLAST CASES
● M P S C SCAM
● RADHABHAI CHAWL CASE
● FSI; SCAM; APPEAL
● STATE CASTE VALIDITY SCAM of HIGH COURT
● TAMAS GOVIND NAHLANI CASE
● FEROZ KOKNI CASE
● CHEQUE BOUNCING CASES
● REPL ENGG PVT LTD
● ELECTRICALS INDIA
● STANDARD INDUSTRIES LIMITED
● INDO FRENCH
● AMMINEX CHEMICALS
● KALYANI EXPORTERS
Our Legal Support Domain values Diligence, Knowledge, Creativity and Innovation in addressing its client's need. We believe in building supportive, long-term associations with its clients, so as to anticipate the legal and regulatory implications of commercial opportunities available to them and to them and to resolve problems and disputes affecting its client's business with appropriate recommendations.
Team of Lawyers
Advocate O.A. Siddiqui :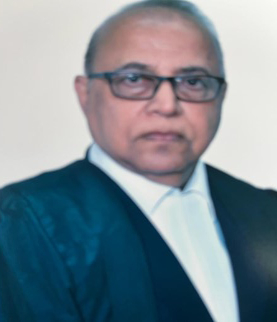 Adv O.A. Siddiqui is a reputed Criminal Lawyer, been in criminal practice since 1989 specialized in Criminal Law and have handled numerable cases including Bombay Blast, Ghatkopar Blast and cases of MCOCA. Mr. Siddiqui's Criminal practice is established in last 12 years.

Passed SCC from Fatima School affiliated to Pune Board in the year 1975 and graduated from Poddar College in the year 1979 and was a student of Government Law College and completed law in the year 1982. From 1982 was in service with Department of US Army in Saudi Arabia, Riyadh as an Assistant Payroll Controller for Bendix Sinyco. Joined profession in the year 1986 in Criminal Law under H. H. Ponda. In 1989 independently handled various criminal cases during the time of Silanyas. In the year 1989 moved Writ Petition before the Hon'ble High Court against TV Serial Tamas and succeeded to delete various parts which were offensive. In the year 1993, appeared for approximately 40 Accused persons in the Serial Blast and succeeded on all counts.

Present practice in Supreme Court of India, High Court of Mumbai & Lower courts in Mumbai
Advocate Danishwar Ali :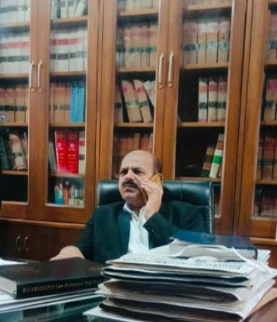 Adv Danishwar Ali, another highly experienced lawyer retired from Punjab Law of Board in March 2017 after the service of more than 39 years. Served the service as additional Law Officer and remained in charge of many departments in Legal, Land requisition, RTI, Account and establishment and engineering. His present engagements include practice in Punjab Haryana High Court as well as in Subordinate court in Criminal, Civil, Matrimonial, NTPS and Drug matters.
Advocate Somanath J Sahu :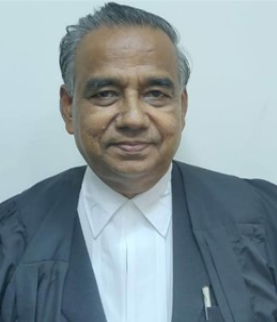 Attorney Somnath J Sahu has an outstanding 35+ years career path in law practice in Mumbai High Court. He is the perfect example of hard work and good ethics. This allowed him to excel in wide range of areas in his legal practice and he also became deeply involved in social causes.

Advocate Sahu is famous for tackling social injustices and fighting for human rights in Bombay High Court. In addition, with practice in High Court of Bombay he also owns a Law Firm which has more that 30 lawyers and has great expertise in civil and criminal matters. His advice to our client ongoing with legal matter has always led to great success in their cases.
Advocate Uzhair :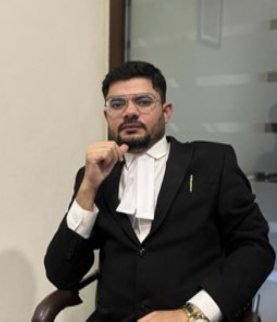 Professional Adv Mohd Uzhair is having practice of more than a decade in legal field. Currently serving in High Court of Chandigarh and Punjab. A very good understanding and PR of adv Uzhair is admired by clients always. He generously understands the legal aspects involved in problematic situations and guide through the best alternative legal solutions. Adv Uzhair is having hands on experience in avoiding several legal complications by safeguarding client's interests.

He is well versed in domestic, custody, agreement and criminal battles. Catered many influential clients in Northern India and abroad with historic wins.

place for protection of the society however managing people keeping these laws intact and simple is an art.
We have highly trained and experienced team of Best Lawyers in Pune to help and can be contacted through direct dialing or sending enquiry mail.
Call on: +91-8600003557/8600003559.
Mail: support@raagamconsulting.com