Our team is unique in that we consist of excellent people of military , law enforcement officer , highly experienced Information Techie , Social worker, and expertise from administrative and media background. We have working relationships with large corporates and different industries in different services.

While each of our team members have specialized area of expertise and strengths our diversity allows us to proceed in counselling with gentle touch, investigate from any angle andprovide end to end solutions in IT security . Our comprehensive approach sets us apart from any other security and investigation company and makes RAAGAM CONSULTING one of the best company in India and abroad.

We have established professionals that are respected for the work we do. We have established and maintained good contacts in law enforcements and with governing bodies at the country.
Amrita Priyadarshini, Founder & CEO
Counsellor, Founder and CEO of venture RAAGAM CONSULTING with a passion for taking on important challenges.Raagam Consulting is the platform for comprehensive services in Counselling , Private and corporate investigations and IT Security Solutions which helps common public and professionals in varied ways through investigations and technical products implementation services. Knowing the fact that no single approach is the right one for every individual and so Amrita Priyadarshini (Founder & CEO) have been trained in modalities.
Educational degrees :
MBA in Business Administration from Punjab Technical University. BSCMCAJ (Mass Communication) from NRAI School of Mass Communication .
Certified by :
The Board of the International Journal of Indian Psychology.
Intrinsic Leadership Academy in Leadership Development.
Certified Manager of Quality/Organizational Excellence (CMQ/QE) from Udemy.
Having work experience of more than 15 plus years in different services verticals and functions sectors like media, health, investigation, and IT security makes her highly experienced Business Leader with an impressive track record with visible achievements. She is a strong believer of creating customer centric processes with a combination of human expertise and tech leading the IT industry. In her Earlier stint in the crop world, she was part of many large business initiatives building strong network of service and clients across Country and abroad.

When human beings experience trauma or severe life stressor, it is uncommon for their life to unravel. Amrita Priyadarshini's great passion is bringing healing to people who have been through traumatic/stressful experiences. She helps clients who includes children, adults , families, and corporates to find healthy perceptions of themselves and strengthen their relationships so that they can know themselves as peaceful, complete , whole, and safe. She is excellent at planning, developing, implementing, and directing the organization's operational and fiscal functions, communicate effectively at all levels and outstanding problem-solving skills . And taking RAAGAM CONSULTING at the higher heights with amazing skills in the business domain.
Mr. Chandan Kumar, Independent Director
We are immensely happy to have Mr. Chandan Kumar on board in our team on the role of independent Director for handling IT Security solution domain and complete smooth management of the company.
He has great hands-on 16+ years of experience in IT and has extensively worked on ERP/SAP, S/4 HANA, Oracle, HR, FI, SD, BI, ABAP, COPA, Retail, ISU Retail, POSDM, Oracle Primavera, IBM Maximo, 6D Beam, IT Infra,Vendor Management,Magic, Spool Man Manufacturing Modules/Tools, Applications, IT Strategy, Procurement, IT Policies, Firewall, WFH model setup .Have been driving team from past 12 years with Commendable result. Mr. Chandan has good time spent in IT infrastructure HOD and IT head roles in PSU and major IT companies with great knowledge of Data centre, DR servers and digital platform like Primavera. Installation, configuration, and administration of Cisco IT infrastructures – Cisco switches, routers, VOIP telephony, QoS, security applications, firewalls, and network protocols. Managed installation, configuration, and administration of Cisco equipment in IT architecture of organization. Configured IT LAN/WAN elements and held responsibility of maintaining and monitoring performance of network. Provided Tier1 technical support; assisted users facing network problems. Performed advanced troubleshooting, diagnostics and provided tier/level-1 solutions to network failures.
Major roles includeDigital Transformation Head, IT infra, Vendor Management, IT Strategy/Budgeting, IT Assets/Software Procurement head and Digital Project Management Tool.
Since we are into IT Security solutions domain also , we are lucky to have star of IT with us in our highly experienced team and management.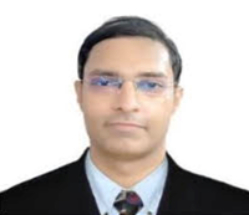 Rtd. Chief Marshal Ranjit Singh Chhabra, Investigation advisor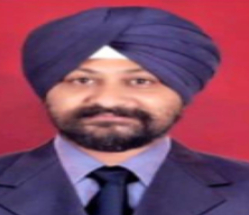 We are lucky to have onboard in our company, Indian military officer, Chief Marshal Ranjit Singh Chhabra . During his career he has held numerous command and staff appointments and has been Air Force Examiner on different crafts. He was awarded several honours during the course of a three-decade -long career.
The Chief Marshal has commanded a frontline fighter squadron and two important fighter bases. Being the advisor with Raagam Consulting, we always look for better suggestions and decisions from him in any tricky cases whenever we come across. His excellence in handling our large team of investigators across India and training them timely makes Raagam Consulting investigation wing , one of the mostly trained and dedicated.
Advocate Somnath J Sahu, Legal Advisor
Attorney Somnath J Sahuhas an outstanding 35+ years career path in law practice in Mumbai High Court. He is the perfect example of hard work and good ethics. This allowed him to excel in wide range of areas in his legal practice and he also became deeply involved in social causes.
Advocate Sahu is famous for tackling social injustices and fighting for human rights in Bombay High Court. In addition, with practice in High Court of Bombay he also owns a Law Firm which has more that 30 lawyers and has great expertise in civil and criminal matters.His and his fellow's advice to our client ongoing with legal matter has always led to great success in their cases.

We give assistance with lawyers also if requested by any client.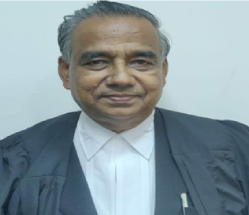 Nikhil Nimbalkar, Sales and Digital Marketing Manager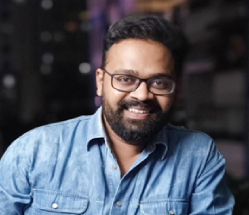 Nikhil Nimbalkar is a talented champ in the field of Sales marketing and has sound concept knowledge in digital marketing. Having 12 years of experience makes him more proficient in all modules of marketing and strategies planning. His core competencies include strong work ethics, dependability, complete trust as well as excellent communication and time management skill which drives any business to next level. His task handling capability with accuracy and efficiency make us prouder to on board him in our team of experts.