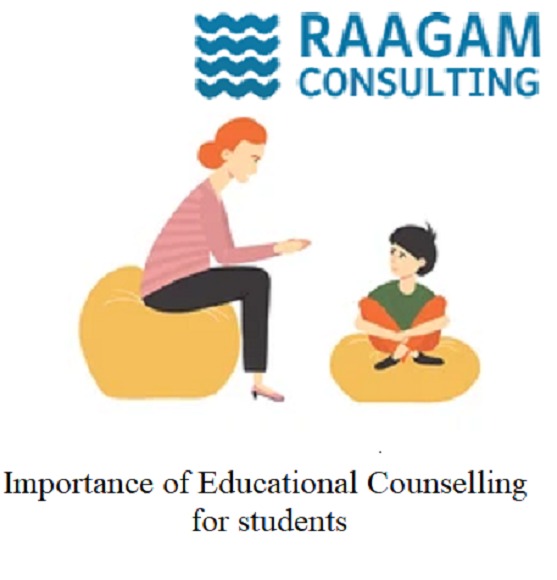 It is no secret that the academic pressure on students has been raising in recent years. With the competition to get into good colleges and universities becoming more intense, many students fall the victim of anxiety and depression. Due to which they can't properly focus on their academic. Sometimes there are various reasons i.e. family problem, non-interested field, low score in exam, and many more reasons due to which students get disturbed. And while facing this type of difficult phase many students take the wrong decision which they shouldn't and to avoid this type of difficulties they should seek the help of educational counsellor.
Educational counsellors are professionals who provide confidential advice and assistance in planning for future educational or career opportunities. They assist individuals in identifying suitable colleges and universities, choosing a concentration or major, developing personal growth goals, reviewing scholarship opportunities and much more. Below we explore why the services of an educational counsellor are so important for anyone attending high school or college.
Choosing a major or a concentration is often one of the most stressful aspects of being a student. Students may worry about choosing a major that will lead to a desirable future job or about which major will be easiest for them to complete. In these situations, educational counselling services can be very helpful. Counsellors can provide advice about choosing a suitable major or concentration based on a student's interests, career goals, and academic strengths and weaknesses. Counsellors can also help students choose a major or concentration that is compatible with the requirements of a particular college or university.
Another goal that is often a part of the services provided by educational counsellors is helping a student achieve personal growth goals. Personal growth goals may include things such as developing stronger communication and interpersonal skills, improving study habits, lowering anxiety levels, and addressing other personal issues that may be affecting a student's academic progress. Counsellors may help students set and reach these goals through therapy and other techniques. Counsellors may also be able to recommend and refer students to other professionals who can help them address specific personal issues.
While educational counselling is a very helpful service, not all counsellors are created equal. Finding a counsellor with whom you are comfortable and confident is the key to success. You should look for a counsellor who has experience working with your age group and educational level. It is also important to find a counsellor who uses a style and approach that matches your personality. When you find an educational counsellor, you are comfortable with you should use them as much as possible. This can help to make a positive and lasting impact on your education. If you would like to find out more about educational counselling, or if you need help finding the right services for Educational Counselling in Pune region, then please do not hesitate to get in touch with RAAGAM CONSULTING.
RAAGAM CONSULTING is a best counselling firm in Pune providing the helpful services in counselling on various life situations. They have the best team of counsellor ready to solve your problems with ease and a positive outcome. Whether it is educational counselling, mental health counselling or psychologist counselling RAAGAMCONSULTING provide the best service in Pune region.