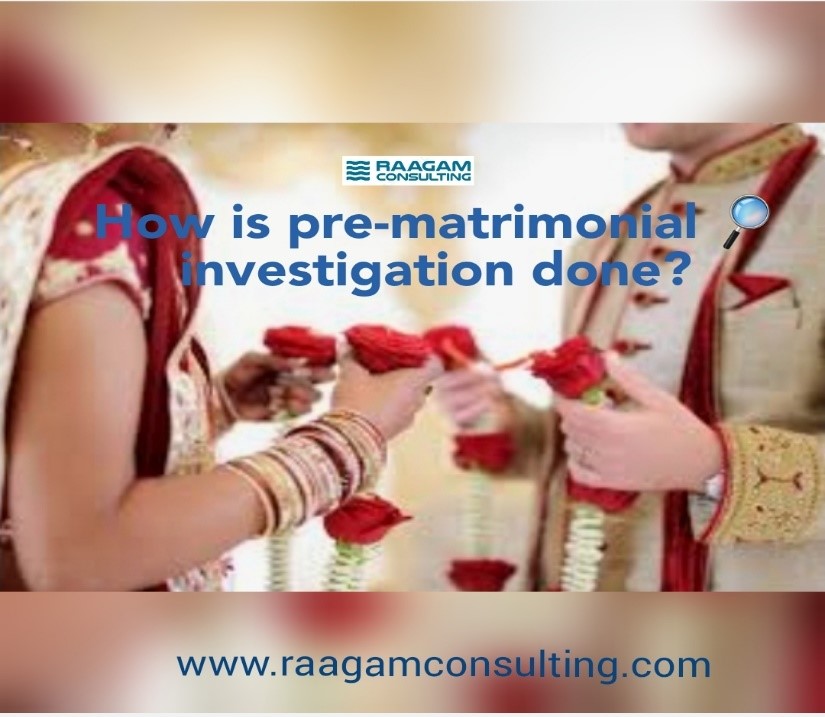 It's the very first question asked, when it comes to pre-matrimonial investigation. Any enquiry before marriage is sensitive and needs to be carried in a highly confidential way. Raagam Consulting be of reliable detective agency for pre-matrimonial check across India.
So, now when you have chosen partner of your choice, let's move ahead with next action of knowing the alliance and the family more and understand how a detective agency conduct pre-matrimonial investigation.
There are number of detective agencies providing services for pre-matrimonial investigation in India and selecting one of them wise and reliable is the challenge. Many detectives claim to be in industry since ages and having lot many of show-offs but what if it comes to the result which is not delivered with accuracy and that too with respect to personal cases.
The authenticity and the scope of work in a detective agency is totally dependent on the trained professional who keeps honing his/her skill set by attending various symposiums and keeps his/her knowledge up to date with the development of techniques and technology.
There are different parameters to be checked in pre-matrimonial check like, marital status, current relationship status, character, vices, psychological disorders, grey past, criminal check, sibling composition, nature of parents, ownership of property and income, it is a complete package which gives a sketch of prospective groom/bride and family.
Now, the process, how pre-matrimonial check is done –
1. The detective starts with identifying the subject with the help of name, mobile number, photo to confirm whether the information given by client is true or not.
2. Once the identity verification is done , an extensive search starts i.e database enquiry to check criminal , medical, litigation, education, and employment of the subject .
3. If the above two steps of investigation do not bring out anything conclusive, but the activities of the subject still seem suspicious, the detective often begins a direct observation or physical examination of the subject's daily activities. Here the detectives often try to investigate as to whether the subject has any drug or alcohol addictions, or are they engaging in adultery or not, etc.
4. Once all steps of investigation are completed , all facts are re-verified, and a report is submitted to client so that they can take their further decision
Never risk your life by only one means of information while opting for a life partner. We have served more than 1000+ cases of pre-matrimonial check across India with best results. Having PAN India access , 100% confidentiality and client satisfaction, round the clock assistance and always updated with newly technology makes us stand out of the crowd in domain.
Our pre matrimonial investigation services in India can help you to take a big decision of your life by just dialling us directly,
Call on: +91-8600003557.
Mail: support@raagamconsulting.com