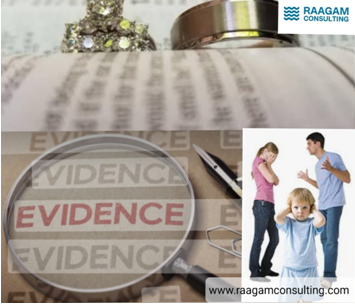 It is said that, if you chose a right life partner then the whole life is a HEAVEN. But what if during choosing the nuptial you go wrong and worst , after marriage things become upside down. In this fast pace of life journey past traditional match making cannot be trusted. Nowadays due to various reasons and facts matrimonial relations are unable to sustains and heads for separation in very less time.
Here comes the detectives , which can give a professional help in pre and post matrimonial investigation in different circumstances.
If we talk about pre-matrimonial investigation , a detective agency conducts a deep investigation to carry out background check on prospective groom/bride so that you can know every bit about the person and choose the right life partner. The background screening includes nature, behaviour, habits of drinking, smoking or drug addiction, criminal checks, reputation hold, education, marital history, employment history, health history , family background etc.
In case of post-matrimonial investigation , if one is going through rough phase in marital relationship and matter leads to divorce, the detective works wonder in conducting background checks and gaining evidence for you so that you can take wise decision or may save the relationship. Infact, sometimes police also seek the help of detective agencies to attain certain fact in the matter while handling cases of family disputes.
There are many instances where a post-matrimonial investigation helps –
1. If you feel your spouse is cheating on you – A detective agency can conduct the loyalty check done to confirm your suspicion and gives peace of mind.
2. Approached for divorce – In court,evidenceis required to prove your point, a private investigator can gather good enough evidence which can be admissible by court of law either for adultery, financial cheating, and many more like that in matrimonial matter court cases.
3. Child custody –If the client has child and seeks custody , a detective agency can gather information about the opposite partner which can be helpful in court to get the child custody.
We at There are numerous roles a detective plays in pre and post matrimonial cases and eases the stress of needy and saves time and money both.
For any cases related to pre and post matrimonial investigation in Pune, please reach us and we assure the complete confidentiality in your matter because we care our clients @ RAAGAM CONSULTING.
Call on: +91-8600003557.
Mail: support@raagamconsulting.com